The 2019 season is one of the most challenging seasons in the entire history of Chelsea F.C. This is because the team experienced a few unfavorable situations affecting their preparations. First, FIFA slapped Chelsea with a sanction over reports of signing under-18 foreign players. This required Chelsea to pay £460,000 and a transfer ban to last until the end of January 2020. Second, Chelsea's prolific winger and Belgian talisman Eden Hazard was transferred to Real Madrid. Hazard's departure left a large void and added more inconvenience to the team.
But despite these shortcomings, Chelsea F.C. stands tall and successfully made some adjustments to deal with such shortcomings and boost the team's capability to win more games and probably claim the much-coveted crown for this season. Furthermore, Chelsea F.C. accomplished five things to strengthen the team's ranks.
5 Things That Chelsea F.C. Accomplished
Chelsea F.C. Hired Frank Lampard As Head Coach
One of the most significant things, aside from surprising things that the football community has learned so far about the current status of Chelsea F.C., is the fact that it acquired the service of the club legend Frank Lampard as the team's new head coach. Under Lampard's lead, the team is expected to earn a lot of silverware. Many football experts strongly believe that the relatively younger coach is among the most capable persons to handle the team since he knows the ins and outs of Chelsea F.C.
But upon looking at Chelsea's history of hiring coaches and managers, many team insiders believe that Lampard will be allowed by the Roman Abramovich era-led management to adjust well and make his mark while keeping realistic expectations. Also, experts are expecting that Lampard will test his team's strength by fielding senior players. However, Lampard is known for giving the younger players their chances to shine in the event the senior ones fail to provide the team's desired output. Thus, hiring Lampard will most likely be a good move for Chelsea F.C. in the long run.
Mateo Kovacic Joined Chelsea F.C.
In the wake of the two-window transfer ban issued by FIFA against Chelsea F.C., the team signs Mateo Kovacic. Many football experts viewed this move as timely. This is because, Mateo Kovacic, a Croatian midfielder, is regarded as a dependable player both on and off the ball. His previous season's performance revealed that he excelled in the defensive aspect of his game as evidenced by 122 recoveries along with his 64% tackle success rate. Also, it can be remembered that Kovacic was a vital player of the Croatian world cup team that was able to reach the finals. Finally, with Lampard leading the team, Mateo Kovacic is expected to be given more time to prove himself and show Chelsea fans that he is a genius in playing football.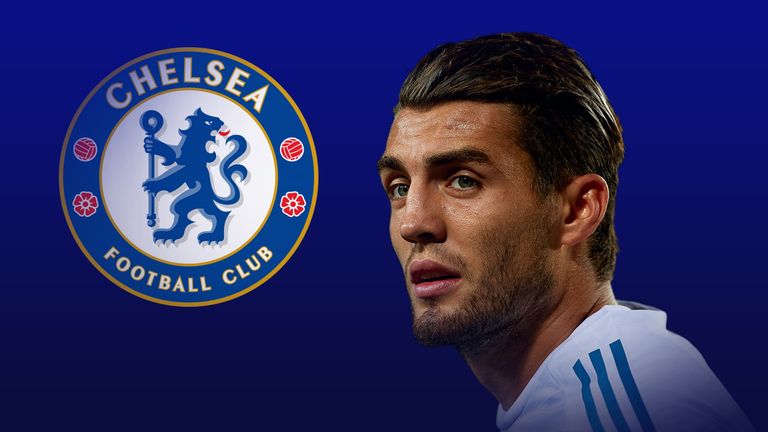 Pulisic And Hudson-Odoi Groomed As Hazard's Replacement
The absence of the team's most trusted winger Eden Hazard, the Chelsea management was left with no other option but to look for a worthy replacement. To do this, they don't need to look further as the team has the potent players to assume Hazard's major role in the likes of Christian Pulisic and Callum Hudson-Odoi. Both players are regarded as young talents and expected to deliver optimum results when properly guided and harnessed.
Chelsea fans are looking forward to seeing Christian Pulisic in the pitch. Pulisic is quite popular among Chelsea supporters since he recorded a glorious start when he played at the CONCACAF gold cup. By the end of the cup, Pulisic registered a total of three assists and one goal to his name. Thus, Chelsea currently sees him as a talented and promising winger for the team.
Callum Hudson-Odoi is another deadly player that Chelsea fans are dying to see on the pitch. Hudson-Odoi created a very promising image in the football community by showing an impressive performance in the Europa League. His impressive show of skills and talent also caught the eye of the Germans, which eventually led to him almost signing a contract with one of the teams on the German side. Fortunately, it didn't happen. Thus, Callum Hudson-Odoi is set to wear the blue jersey and give Chelsea fans the game they always wanted.
Chelsea F.C. Considers More Striker Options In The Wake Of FIFA Transfer Ban
Due to the limits set by the two-window transfer ban, Chelsea F.C. officials were confined to looking upon the existing roster of players and look for more striker options. Presently, the team has the likes of Diego Costa, Morata, and Giroud. However, Diego Costa has a reputation for arguing with managers, and this is seen as a brig problem. Also, he lacks the skill that Drogba has to carry the team to more wins, although he is viewed as an unbelievable player in front of the goal while conveniently bullying his defenders.
Just like Costa, Morata has his own set of issues that prevents him from becoming Chelsea's potent striker. In reality, Morata might no longer be able to deliver an impressive performance as his series of injuries are taking a toll on him. Finally, Giroud could be a good striker option, but his superb link-up play is viewed as something which is not capable of allowing the team to collect a major silverware.
Chelsea F.C. Signs Tariq Uwakwe
Another move that Chelsea F.C. recently make that many fans and football experts view as a timely move is the signing of Nigerian midfielder Tariq Uwakwe to join the team. In the eyes of expert observers in the football community, Tariq Uwakwe is a young player with a lot of potentials to offer in the future. Uwakwe is only 19-years old, but he made a lot of accomplishments during his stint at the Chelsea academy. He currently holds the nickname "master of long shots," which generally sums up the skills he has when playing.
Although there were rumors that Umakwe is looking for a way to exit Chelsea F.C., the resumption of the Lampard era in the team is viewed as a valid reason for the young player to stay with the team. This is because Lampard is expected to allow young players to play more minutes alongside the senior members of the team.